Interviews & Publicity Articles:
Speaking & Book Signing Events:
RESCHEDULE due to Covid: Teens & Moms Book Club (Zoom from Kansas)
RESCHEDULE due to Covid: Middle Grades Book Club, Adventure Bound Books (Zoom)
RESCHEDULE due to Covid: YA Lit Lounge, Morganton Public Library (Live event)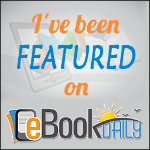 Published in Anthology books:
Be inspired by the transforming power of story. Through the pain, loss, beauty and redemption in these pages, you'll find freedom in Christ and the courage to embrace your own story.  Written by the women of Redbud Writers Guild, Everbloom contains my story, "The Best We Can," about aging and caregiving. Click here to read my chapter!

Published in The Redbud Post :
Published in Women of the Harvest/Thrive magazine:
Published in The News Herald, Morganton, NC: